Albeit our dwindling chances of hope in these utterly freezing days scarcely lie in dreaming of prohibitively expensive sunny islands, those fortunate souls who tend to read Halcombe Hackney Norilsk are to enjoy another juicy story about fashion that is plenty of fancy pictures. The Italian brand Versace has just launched its new Spring/Summer 2013 campaign featuring goddesses clad in luxurious clothes. The stars of this Versace collection are Kate Moss, Daria Werbowy and Joan Smalls whose pictures have been made by the photographers Mert Alas and Marcus Piggott, professionally known as Mert and Marcus.
Joan Smalls, Daria Werbowy and Kate Moss belong to the world of fashion from whence they should never be far, these pictures for Versace prove that. The names of the male models are Edward Wilding, Cacey Carring and Veit Couturier.
PICTURES OF DARIA WERBOWY, KATE MOSS AND JOAN SMALLS FOR VERSACE.
DARIA WERBOWY
Prestigious model Daria Werbowy, who is half Ukrainian half Canadian despite having been born in Poland, does always render perfectly when it comes to pose in front of a photographer.
Puerto Rican model Joan Smalls is one of the models with a brighter future, much younger than Daria Werbowy and Kate Moss in this Versace Campaign she was chosen the best model in the world last September by the official fashion rankings that are hold every month.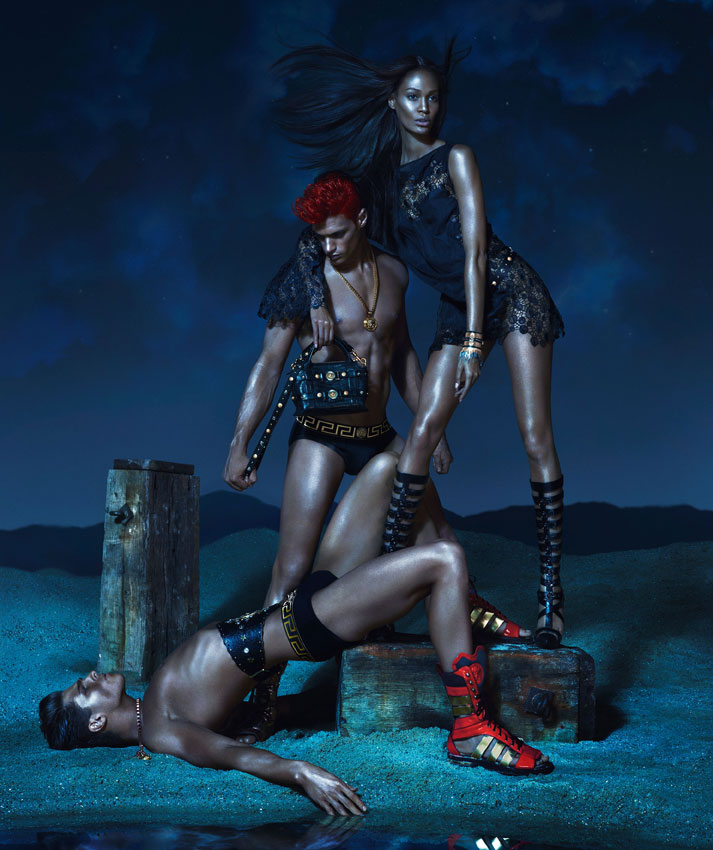 Kate Moss
KATE MOSS
Kate Moss, the eternal queen of fashion, has been chosen again to star an important campaign, the English model is a legend alive who is right now the most rich and profitable model in the world. At 38, almost nobody can be compared to her.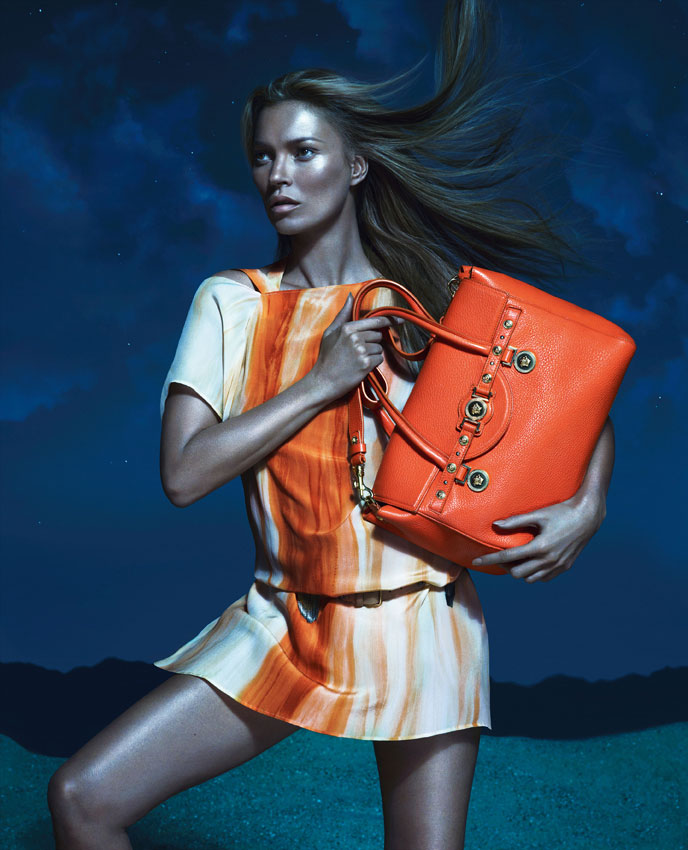 Kate Moss is still one of the best models.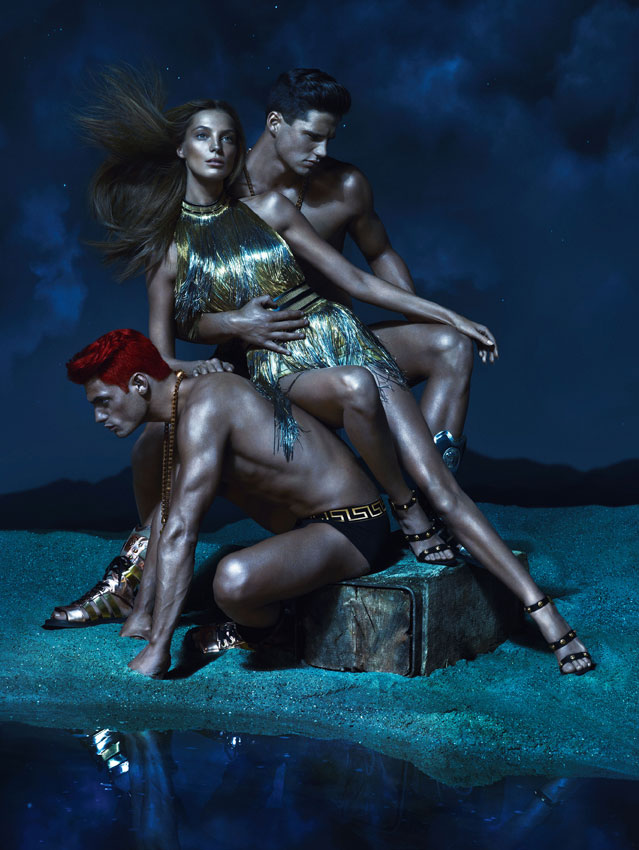 Daria Werbowy
Kate Moss