"What do I wear to bed? Why, Chanel No.5, of course". Marilyn Monroe
NEW CHANEL N.º5 COMMERCIAL WITH MARILYN MONROE
As the most awaiting season of the year is about to come and our reputation is in jeopardy if we do not buy the right present Halcombe Norilsk has decided to write a post in that regard making clear which it is the perfume we ought to buy. As you have guessed such a perfume is Chanel No.5 because it epitomizes widely what glamour and therefore beauty means. Furthermore, this year is somewhat special as Brad Pitt has been chosen as the first man who appears on its always marvellous commercials.
Brad Pitt is one of the most important stars in cinema´s history, apart from his tumultuous and required private life he is an incredible actor whose appearances included great films such as Fight Club, Se7en, The Curious case of Benjamin Button or most recently Killing them softly. Notwithstanding, he has not won an Academy Award thus far, we hope he will not receive an Honorific one instead!!!.
Chanel Nº 5 Brad Pitt
In this advertisement filmed in black and white the American actor makes a speech about subjects which come along when we are walking the difficult yet trilling path which life is made of. There are more great advertisements nonetheless as the ones Halcombe Hackney Norilsk has selected to you. They are unique.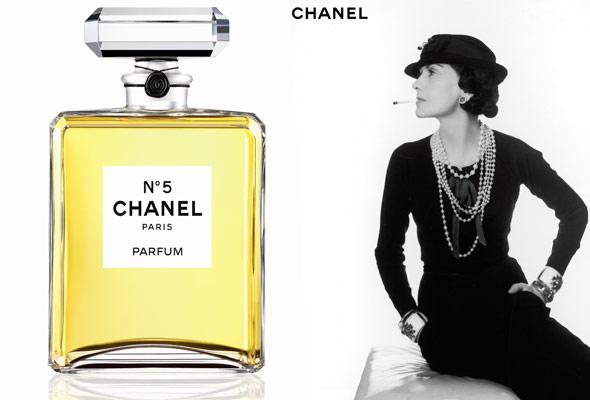 Chanel Nº 5 Of Course!!!
ESTELLA WARREN CHANEL Nº5
One of the best perfume advertisements ever was this one in which the Canadian model Estella Warren dared the evil Wolf dressed as Little Red Riding Hood. Sure you remember it!!! Prior to her modelling career Estella Warren was a successful swimmer who even won some championships and was part of the Canadian National Team in the 1996 Olympic Games. She is now focusing her career on acting.According to Halcombe Hackney Norilsk, this commercial is one of the best ever done. Estella Warren could no be better as a modern Little Red Riding Hood. On the other hand, the latest piece of news about Estella Warren was that she was arrested as she was driving sozzled.
KEIRA KNIGHTLEY CHANEL Nº5
If you already have Chanel No.5, (something I guess as Halcombe Hackney Norilsk´s followers have all of them a great taste as far as fashion is concerned) you cannot miss then another product made by Chanel, the excellent perfume Coco Mademoiselle, the star is Keira Knightley, the British Actress makes a great rendition to Paris and the French Brand. The advertisement is marvellous.
The song LOVE by the British singer Joss Stone could not have been better to this commercial, Judge yourself!!! Keira Knightley is from London as she was once nominated for the Academy Awards.
CHANEL Nº5
One of the most important French actress ever (if only the lovely Brigitte Bardot allowed Halcombe to say such a thing) The famous Audrey Tautou has done recently an elegant, stylish and modern Chanel No.5 advertisement. It is very chic and you cannot miss it
Audrey Tautou has declined to have a career in Hollywood. As a result, she always appears on important French movies. She starred in a flick based on the life of Coco Chanel, the title was "Coco Avant Chanel". Enjoy Audrey Tautou´s Chanel No. 5 commercial!!!
NICOLE KIDMAN
In my opinion, Nicole Kidman will always be on the history of cinema, she has done so many great roles and movies, however, she is a totally new actress as her face has been modified in such a large manner that she seems another person. All in all, she did one of the most expensive and important commercials ever. Finally and the most remembered Chanel commercial has Nicole Kidman therein.
Nicole Kidman has appeared in classic modern films such as Dogville, Eyes wide Shut or The Hours which garnered her all the awards an actress can have in a single year. She has 4 children though two were adopted and the last one was due to surrogacy. Nicole Kidman was married to Tom Cruise during 11 years and now is married to a New Zealand musician named Keith Urban. Nicole Kidman has one of the most important acting career of the history and she will always be linked to Chanel No. 5!
This post cannot allow you to smell the wonderful French scent but at least teaches what you have to wear to bed at night. What is more, when it comes to buy a present you only have to choose a Chanel. No.5 in order to give the right gift.
By the way, which is your favourite Chanel Commercial? Do not be shy!! EXPRESS YOURSELF by voting, rating, sharing....