Rhian Sugden is a British model born in Manchester very popular within her country and one of the finest hottest girls ever born therein. She suffered from anxiety when she had to face exams thereby she drop out of school and started working, thereafter while labouring on an office some people encouraged her to send pictures to become a model, they were right!! a relevant Model Agency of London selected her hence a modelling career commenced making Rhian Sugden the true star of Page 3 inside the most read newspaper of Great Britain, The Sun. Indeed, rarely have we seen such a gorgeous girl inside Page 3!!!!
RHIAN SUGDEN
Rhian Sugden Fashion Icon.
Rhian Sugden is so perfect that not only is now a relevant model that appears on different magazines throughout the world, she has also entered television reality Big Brother and has been into movies or television series (movie Your Highness for instance) she writes and also is a DJ.What is more, Rhian Sugden is now becoming a global sensation being known outside Great Britain as well, as having her is a success Rhian Sugden is being hired for many brands and campaigning all around the world owing to her stunning look, unique face and incredible body that alongside her skills as a fashion icon create an inimitable and matchless combination.
With regards to her personal side we should talk of her commendable work helping several charities.
Rhian Sugden
has been into different acts in order to support these organizations
Help for Heroes

RSPCA

MCAC
Pursuant to make men aware of the risk of cancer Rhian Sugden did an amazing advertisement
Her Twitter account is always overlaid with witty tweets and splendid pictures of herself working,
Rhian Sugden
has been very busy posing for Polish Lingerie brand named Obsessive, some of the following pictures from her Twitter account are for this sexy brand.
Rhian Sugden
in your bedroom
RHIAN SUGDEN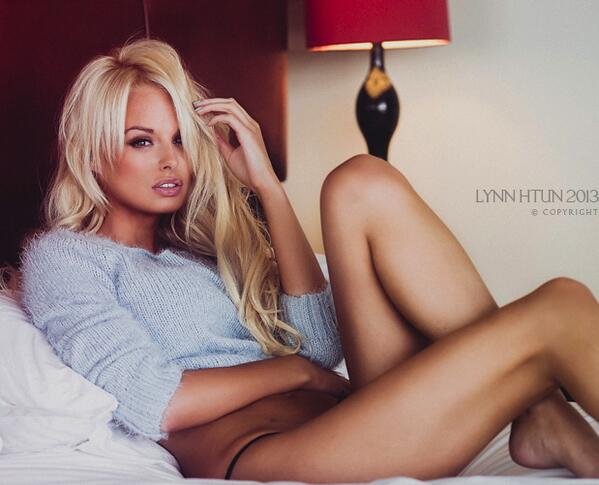 Rhian Sugden for Lynn Htun
Every year Rhian Sugden is on a precious calendar that makes us to be happy all year long, even though the winter threatens us or our jobs are boring, her attributes and smile can let us to maintain the peace and believe there is still divine creatures in real life. Share this post about stunning model Rhian Sugden.