2014 Victoria´s Secret Fashion Show is to be special inasmuchas as is to be hold in Europe, in the city of London. The name of Victoria´s Secret comes from an original anecdote. One of the founders called Roy Raymond would be embarrassed while buying lingerie clothes for his wife named Victoria, the outfits to be founded in 1970s were somewhat boring, old-fashioned and so hideous that he decided thereby to launch a lingerie retail site to sell sexy outfits, that was the secret of Victoria, her hubby was buying and choosing her intimate clothes. Read an improved version of this post following the link Victoria´s Secret Fashion Show
El Show de Victoria´s Secret
Alessandra Ambrosio and Adriana Lima, chosen to wear the Dream Angels Fantasy Bra

Nowadays, Victoria´s Secret is a famous brand that owns plenty of money being respected worldwide as well. In 1990s its decision of signing supermodels was the key strategy to become what Victoria´s Secret represents today. Subsequently, Angels of Victoria´s Secret were instituted. Inside the annual Victoria´s Secret Fashion Show there are 40 models more or less who are amongst the best professionals of Fashion Industry, yet there are 8 models that are allowed to wear wings as they are ambassadors of the brand all year long while the rest only appeared on VS Fashion Show. These 8 supermodels named Victoria´s Secret Angels are the main protagonists of the VSFS because they wear the most spectacular outfits and the impressive wings, what is more, one of them will wear an special bra, it changes its name albeit it may have the title Fantasy bra attached to it, (this year for instance is called Dream Angels Fantasy Bra) especially made for this particular occasion with rare, expensive and precious materials like sapphire or diamonds. Without going any further, last year the chosen model was Candice Swanepoel who did wear a bra that costed Ten Million dollars.
Candice Swanepoel and her 10 million dollar bra. Victoria´s Secret Fashion Show 2013

In 1995 Victoria´s Secret Fashion Show was created but it was no until 2001 the Show appeared in television (CBS Channel tends to promote it telling "The sexiest night on television"). Being an Angel of Victoria´s Secret is a prestigious title. Current VS Angels are Candice Swanepoel, Lily Aldridge, Doutzen Kroes, Alessandra Ambrosio, Karlie Kross, Lindsay Ellingson, Adriana Lima and Behati Prinsloo.
The models who have worn the special bra on more than one occasion are Karolina Kurkova, Adriana Lima, Gisele Bündchen and Tyra Banks (and now Alessandra Ambrosio.) The model who worn it on 3 occasions was Heidi Klum (and now Adriana Lima), the model who worn the most expensive
special bra
ever was Giselle Bundchen. (More than 12 million dollars was valued)
It can be also interesting to point out that there are some models who are not in the group of
Angels
(there are other models that are on different campaigns for
Victoria´s Secret
although they might not be
in the show as angels
, there are
8
angels
plus other supermodels who work for the brand regularly) who promote a line called Pink aimed at teenagers and University students. Inside the
Victoria's Secret Fashion Show
there is a part dedicated to
Pink
as well.
With this picture Victoria´s Secret announced on Twitter VS Fashion show in 2014 that is broadcasted by CBS Television Channel

Victoria´s Secret Fashion Show is becoming a unique event in the world of fashion, Champions League football final likewise, VS Fashion Show is an unforgettable date for lovers of lingerie, intimate clothes and fashion in general and as one can no be compared to football players from the best football teams who live to play the sport, women must know these models are professionals who have to look perfect, as a result, an ordinary person can never be compared to them as we do not have personal trainers, stylists, diets made to a particular person, make up artists who leave them perfect... I am saying this because as everybody is waiting for this event there will be controversy, we will hear talking about unhealthy habits, thin models, sickness, slimness... Furthermore, while some publications will defend the show others will take advantage of its buzzing to critize hence create a profitable debate.
This is what happens with spectacles that are so relevant. In my opinion,
Victoria´s Secret Fashion Show
is fun, colourful and spectacular, The catwalk, special outfits, supermodels, and above all artists who are alongside the models made it an unparalelled event. In recent years, very important artists have performed at
Victoria´s Secret Fashion Show.
There are many of them, Kanye West, Taylor Swift, Katy Perry, The Black Eyed Peas and Rihanna made
supermodels
to look even more perfect.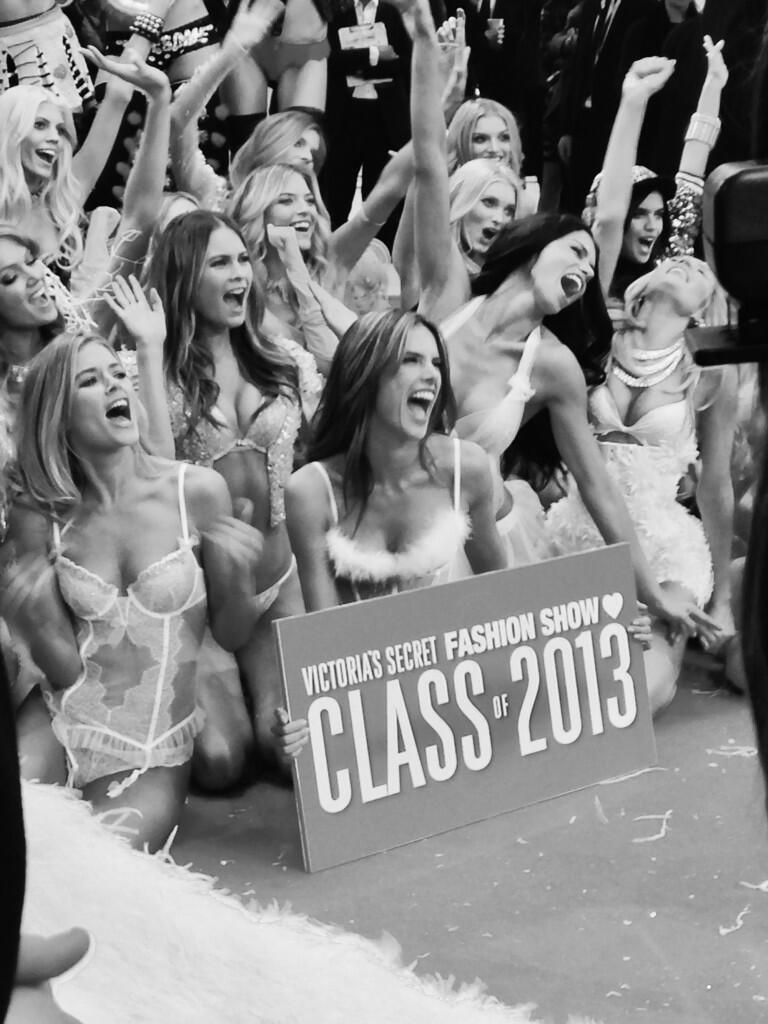 Victoria´s Secret Fashion Show
Is Victoria´s Secret selling a wrong image or these models convey perfection? Are Victoria´s Secret models perfect or promote unhealthy habits and give ordinary people a complex? Do share, rate or comment. By the way, Are you going to watch the Show?
Victoria´s Secret Fashion Show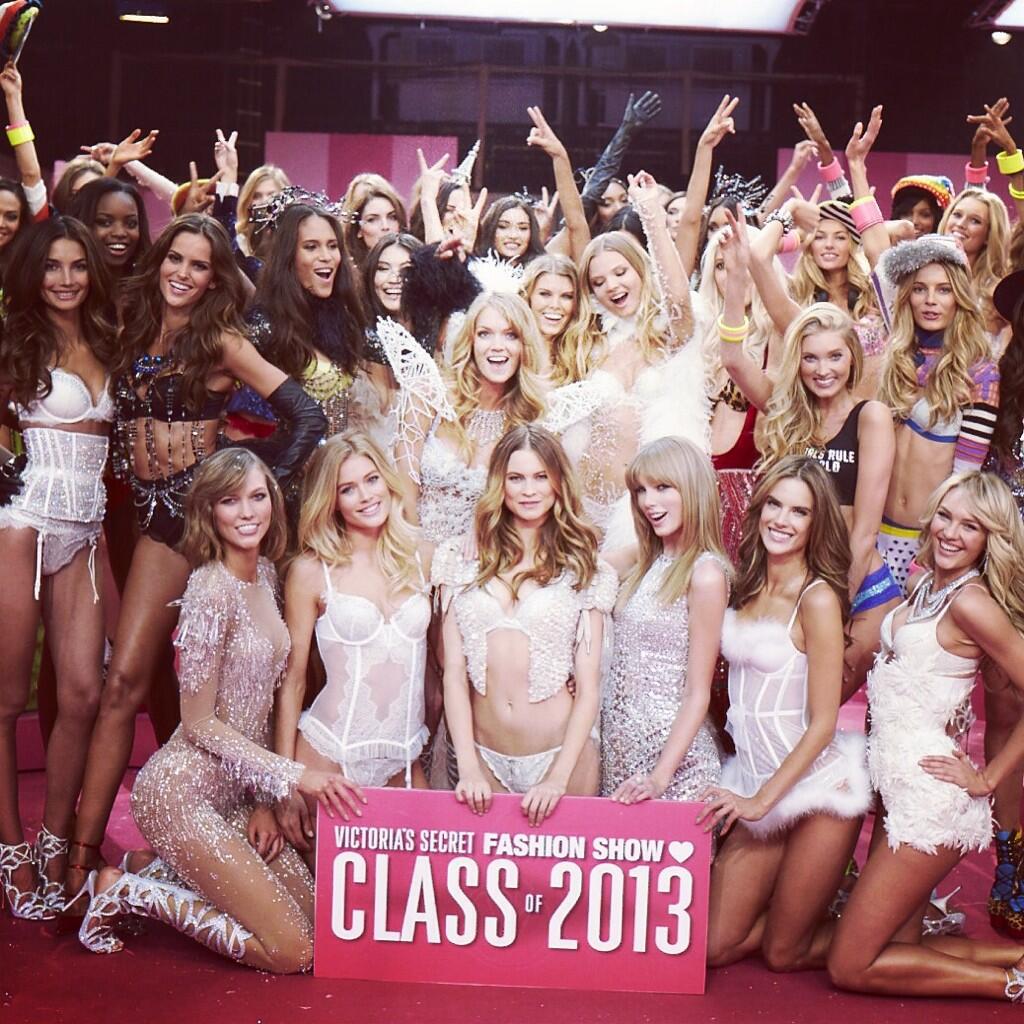 Victoria´s Secret Fashion Show